Black Friday is right around the corner, and all of the major brands will be looking to be front and center for the big day. Millions of Americans will be in search of the newest and coolest products and brands, of 2013, so place your brand in front of your customers when they are most impressionable! Whether you are looking to advertise inside malls, around shopping centers or anywhere in between, DOmedia can help you find what you are looking for! Check out our newest additions just in time for the holiday seasons!

Cyclehop
Bike share is taking the United States by storm and revolutionizing the way we think about transportation and urban development. The bike share industry is growing at a breakneck pace with America's bike share fleet quadrupling in 2013. Bike share spreads your corporate message on a network of constantly moving bikes throughout your market and shows the public that your company is forward thinking and environmentally conscious. In addition to your logo and messaging making impressions on thousands of people, consumers know they are supporting sustainable transport by purchasing your brand's products and services. Go green for Black Friday when choosing Cyclehop.

Glanz.tv
Getting in front of your customers on the go is easier than you think, and Glanz.tv can help! With their network of digital screens in the Washington DC metro area, your brand can be at the fore front of all shoppers' minds in some of the highest foot traffic areas of the city. Their 55" to 70" digital screens are eye catching and can support traditional print, radio, television, and even social media formats! Create your just-in-time advertising campaigns just in time for the holidays with Glanz.tv!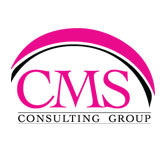 CMS Consulting Group
Get on board with one of the most diverse media sellers in the country! Getting in front of your brands customers at the mall is quite important, but why not give them the extra bump they need before they get there? CMS Consulting group can do just that. Offering media ranging from traditional and digital bulletins to New York Ferries to Vehicle wraps, CMS can put your brand in front of your customer when they are literally on-the-go! With offerings in some of the largest markets in the nation including New York City and Los Angeles, why look any further? Be sure to check out CMS Consulting Group for all of your holiday media shopping needs.
Like This Article? Share It!