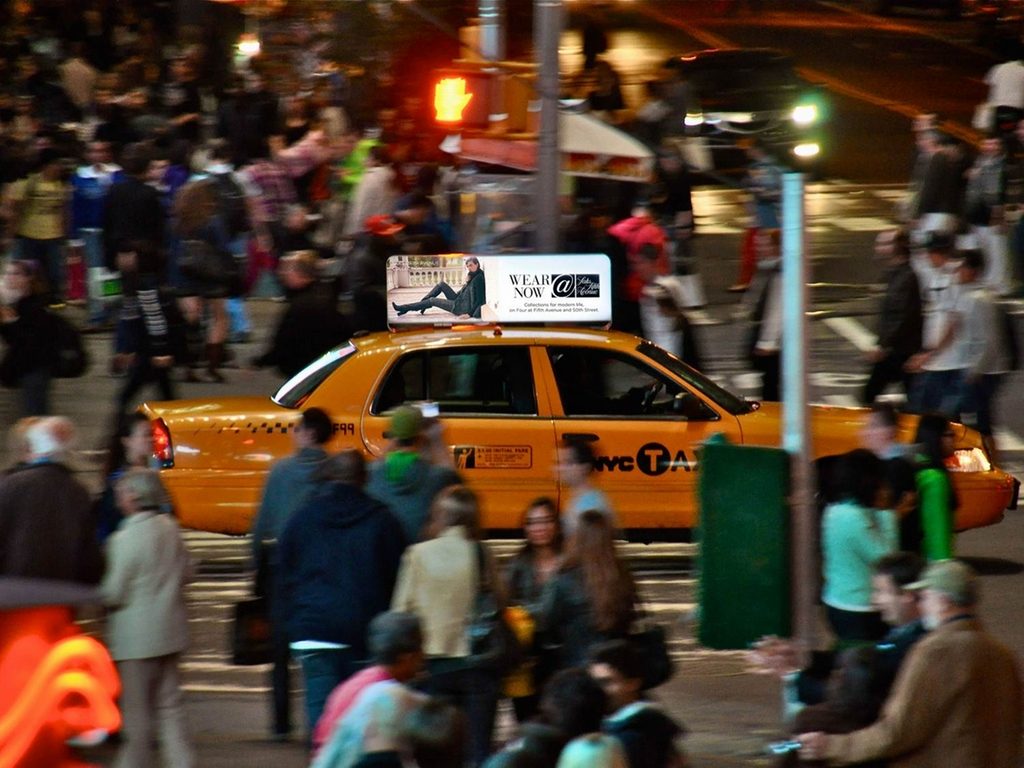 Taxi cab advertising is always a great choice. Since cabs tend to be found in busy areas, advertising in or on a cab has significant reach. Think about it. Cabs go where the people are, which means your ad only goes where the people are. Not sure which cab ad to go with? Let's take a look at some of the different options and benefits.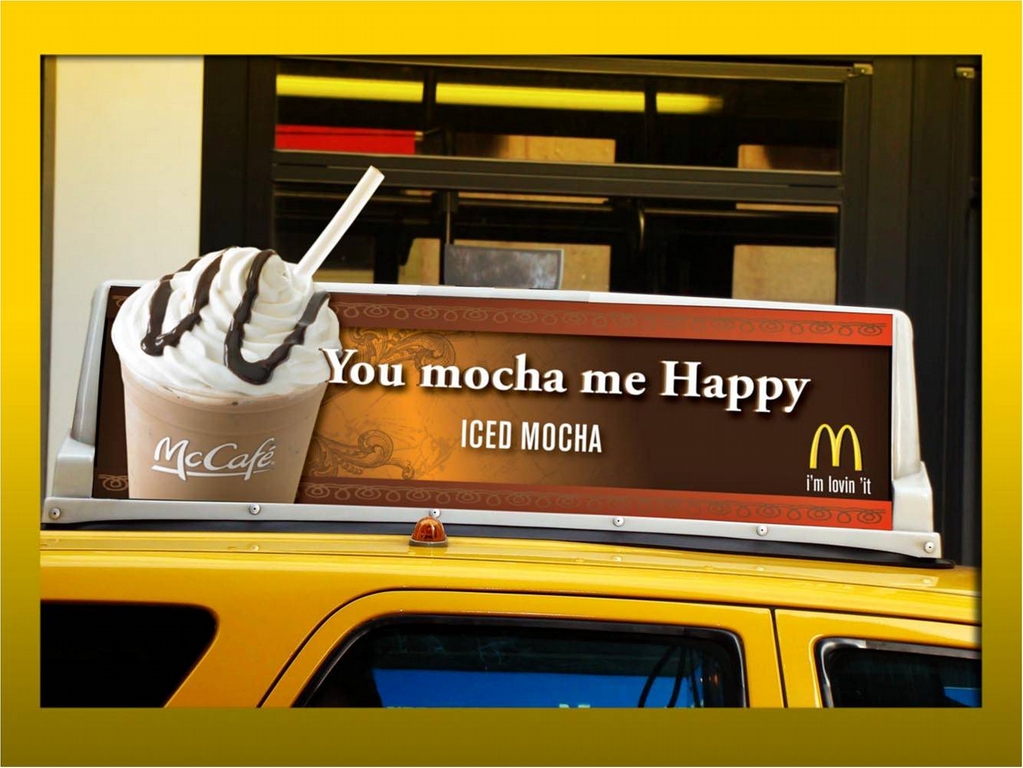 Taxi Top Advertising
The most popular cab advertisement is a taxi top or cab top ad. These are ads that go on top of the roof of the cab. They can be lit, meaning that your ad is seen twenty-four hours a day, seven days a week. Since they are on eye-level, they catch the attention of motorists, commuters, and pedestrians. Another great thing about cab tops is that they are very affordable. They have such a low CPM that they can be figured into virtually any marketing budget.
While we tend to think of static taxi top ads, there can be a lot of variety. It's possible to to have the ads cut in special shapes or even create a 3D ad. Many taxi tops have gone digital, offering you the opportunity to have a "smart" taxi top ad.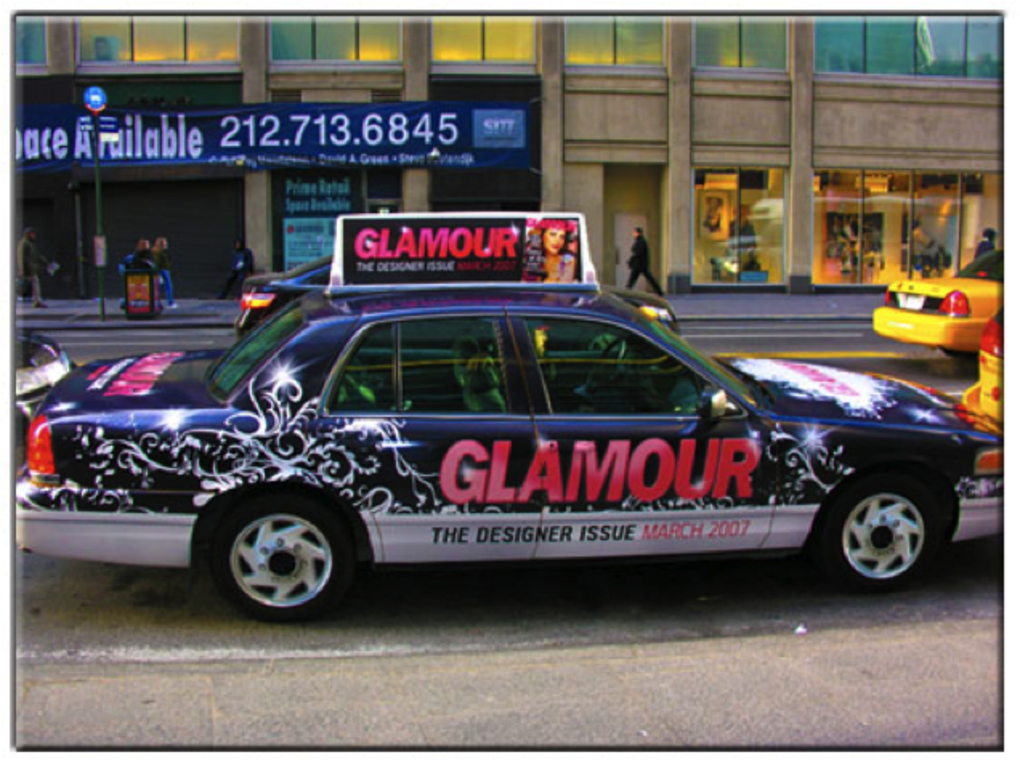 Wraps
Just like with buses, you can also wrap a taxi in your ad. You can wrap the sides to match your top ad, or even wrap the whole cab in your ad. How far you go depends on how much impact you want to have and what your budget will allow.
Trunk Ads
Trunk ads are attached to the trunk of the cab. These are usually static ads that target mainly pedestrians and other motorists.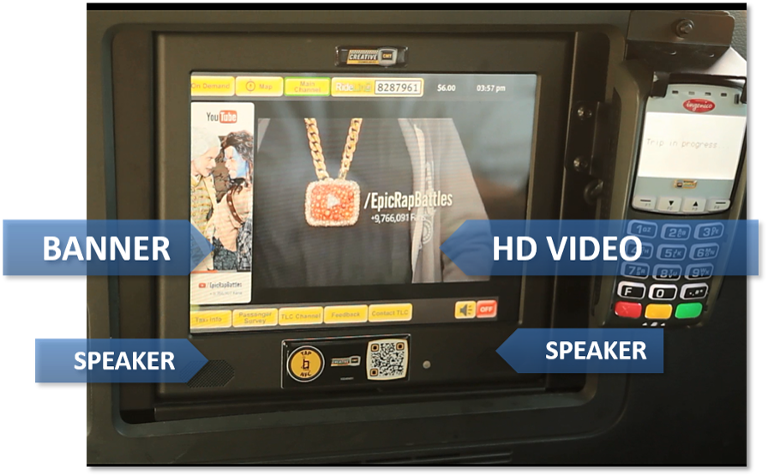 In Cab Advertising
There are a lot of options for in cab advertising. One more traditional venue is seat back advertising, where your ad is placed on the back of the front seats of the cab, facing the passengers. A more creative approach is is to offer literature on your product or service in the back of the cab. Some companies even offer samples of their product.
The digital revolution is allowing for more ad options, as well. Passengers can now find screens in the back of the cabs, offering ads as interactive games. There are also services like Taxi TV, that serve video ads to passengers as they ride and pay.
Like This Article? Share It!