January 20 marks the historical inauguration of our 44th president, making it the perfect environment for companies to reach millions of Americans with their own messages of change.  GM has made this once-in-a-lifetime opportunity into a road trip, beginning in Detroit and ending in Washington, D.C. just in time for the inauguration.  A caravan of Saturn Vue 2-Mode Hybrids, carrying the theme '€œThe Road to Change Starts in Your Driveway,'€ will stop at Ohio State University, Penn State University, and Howard University.
Mirroring Obama's own message of hope and optimism, Pepsi plans to have a large presence at the inauguration with messages such as '€œYes You Can'€ and '€œAll for One'€ residing on the city's billboards, buses, etc.  In another out-of-home tactic, street teams will hand out commemorative buttons, hats, and scarves that flaunt those same messages of hope.  To see what else Pepsi has planned, go to www.RefreshEverything.com.
American companies aren't the only ones welcoming in the new President at our nation's capital.  As part of its '€œEmbrace Change 09'€ out-of-home campaign, Swedish-born Ikea has recreated the Oval Office (using their own Ikea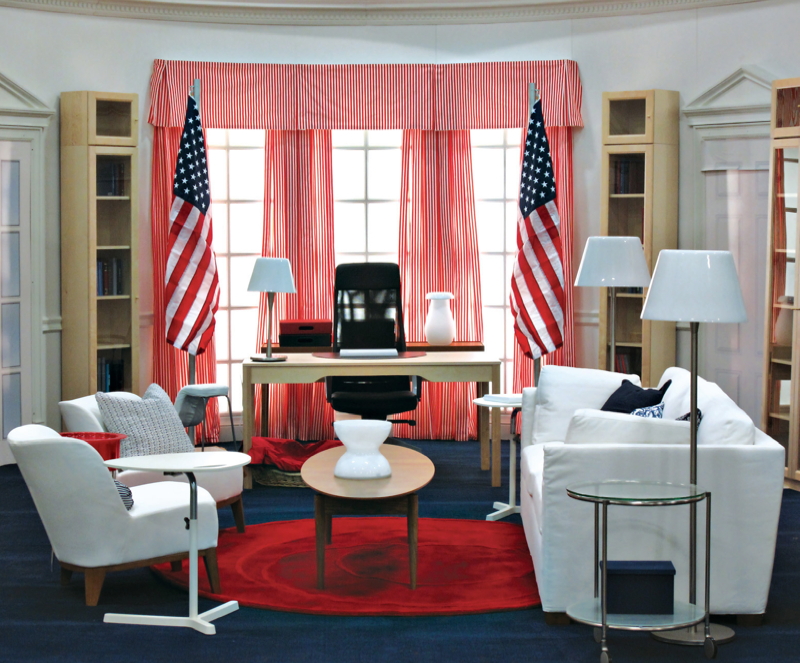 furniture) in Washington, D.C.'s Union Station, one of the nation's busiest train stations.   According to a company release, '€œPresident-elect Obama's notion of change and his commitment to fiscal responsibility match the Ikea philosophy of practical and affordable home furnishings for all.'€  For this reason, Ikea has offered to furnish any room in the White House the First Family wishes to redesign'€"for free!  Go to www.embracechange09.com to learn more.
Like This Article? Share It!