Last week, DOmedia had the opportunity to attend the AAAA Media Conference and Tradeshow in New Orleans (tough break, we know).  And while attendance may have been down from previous years, creativity and morale were still very high over at the DOmedia booth!
Between the many compliments on the overall visual presentation and the overwhelmingly positive feedback on the website capabilities, the 4A's tradeshow was an official success!  Making its world debut on Wednesday morning, the new DO booth (A.K.A. DO erector set) attracted attendees to take a test drive of the site using our two 22″ monitors.  Of course, the infamous orange DOmedia yo-yo's may have helped drive traffic just a bit, too.  Everywhere you looked, orange dots could be seen flying through the air, attendees rekindling their childhood yo-yo skills.  (And a personal thanks to everyone who trained me in the art of yo-yo over the three days–I can finally walk the dog!)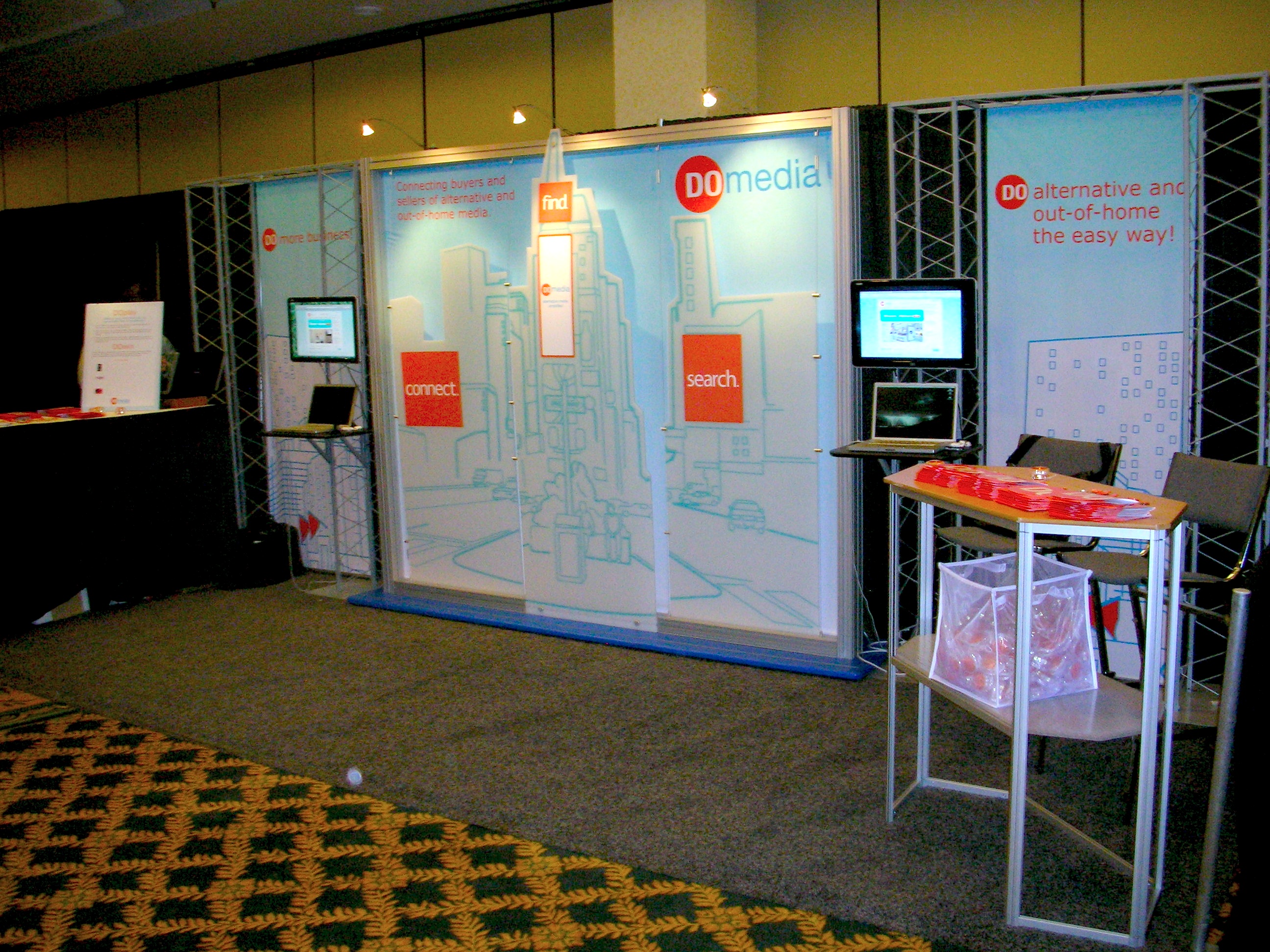 On Tuesday night, we had the great pleasure of sponsoring the Director's Dinner at the Hilton where conversation consisted of trends in out-of-home and alternative media as well as an update on how DOmedia has grown since it was last introduced to the 4A's.  Thank you again to everyone who attended!
And congratulations once again to all the DOmedia contest winners and a huge thanks for your support!  Participants received entry tickets by coming by the booth, wearing a DOmedia button, or following us on Twitter to name a few.  Several exciting prizes were given out such as iPod Touches, iPod Shuffles, and numerous iTunes gift cards!
Check out the rest of our pics from the tradeshow on our Flickr page http://www.flickr.com/photos/10211400@N08/sets/72157615079096686/
Like This Article? Share It!