Once again, McDonald's has found another creative and attention-grabbing way of showcasing their coffee. This time the stunt took place in three Canadian cities for two weeks as a way to encourage people to stop in for a free cup of coffee. Whether driving, walking or looking on from a local building, the ad was impossible to miss. Suspended 50 feet in the air was a giant coffee pot pouring a stream of coffee into a 7 ft tall cup (complete with the new cup design, of course).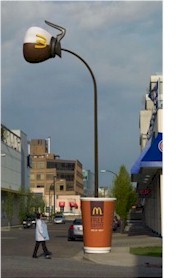 (Image courtesy of Media Life Magazine)

Like I said, this isn't the first time McDonald's has put their coffee in the spotlight using an amazing and larger-than-life stunt. Earlier in NYC's Times Square, the fast food chain raised an installation on the side of a building that included a giant spigot pouring hot coffee into a massive McDonald's cup below. It's no wonder McDonald's did well in the OBIE Awards. They've done an incredible job of creating campaigns that are truly memorable and really stick with people.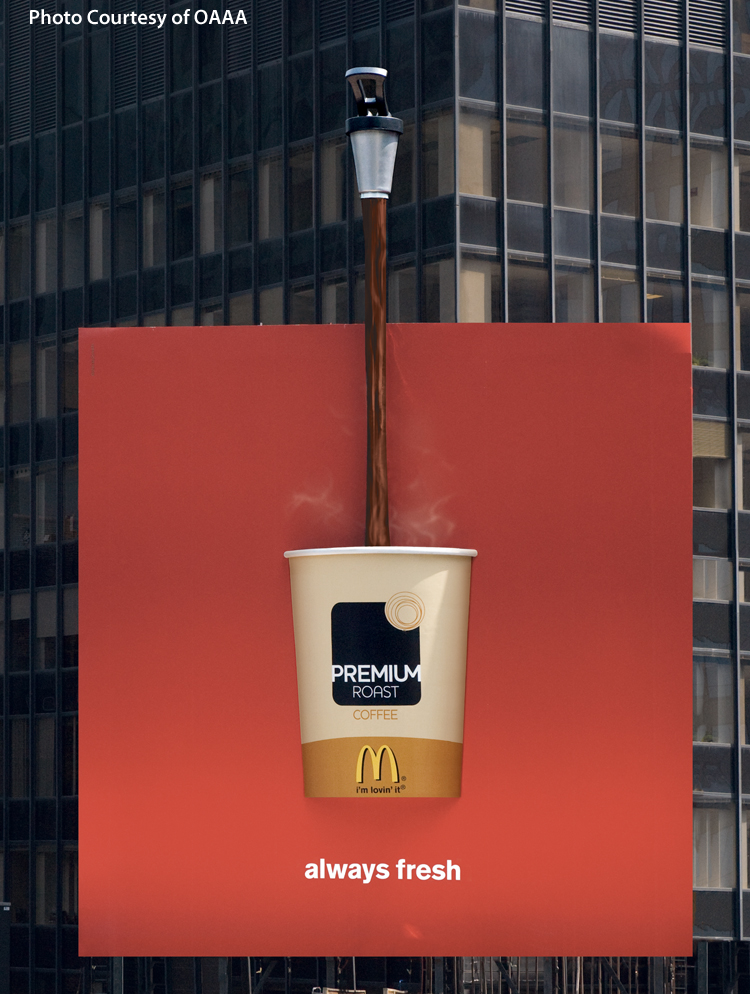 Like This Article? Share It!