DOmedia welcomes 10 new media sellers to the largest marketplace for traditional, alternative, and  digital out-of-home media. Our newest additions include traditional, digital and mobile bulletins, transit media, digital video ad networks, Pay Per Click advertising, and social media mobile apps. From the traditional to the most groundbreaking strategy, you can find the media opportunities to make your next campaign a success through DOmedia.
Click any company name below to view their Company Profile on DOmedia and Request a Quote.
---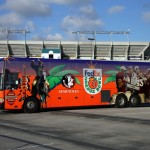 Category: Buses – Wraps / Venue-Based Signage – Parking Garages & Escalator Handrails
Markets: New York,  NY; Washington, DC; Miami, FL; Boston, MA; Philadelphia, PA
Diesel Outdoor is a creative non-traditional Out-of-Home advertising company located in New York City.
Although the company itself is relatively new, its partners and existing board members are veterans of the Out-of-Home industry with a list of successful accomplishments and a great business reputation. Diesel Outdoor has the following Assets: Parking Garage Ad Displays, Wrapped Commuter Buses, Wrapped Tour Buses, ADRailUSA '"¢ Stadium & Arena Escalator Handrail Advertising Presented by Diesel Outdoor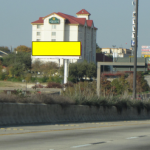 Category: Permanent Bulletins
Market: Dallas, TX
Albert Outdoor Advertising owns traditional bulletins in the Dallas metro area. Specifically N. Central Expressway (US-75) and the Dallas N. Tollway.  They are family owned and operated and have been in OOH since 1984.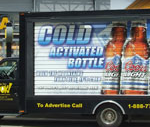 Category: Mobile Billboards
Market: Pittsburgh, PA
Made You Look Mobile Media Mobile Billboards are an innovative alternative to get your message to your target audience fast. They drive your message around at sporting events, high-traffic, large-volume areas and even where permanent billboards are not permitted. Long- or short-term contracts with single or multiple trucks are available.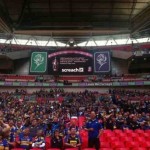 Category: Mobile Experience
Market: Entire US
Screenreach is a mobile technology company whose unique digital media platform allows anyone to create real time, two way interactive experiences between a smart device – through the Screach Application – and any content on any screen, or within the mobile device itself.  Using Screach, the smart phone can become a game controller, quiz answer pad, voting and polling tool, bingo card or a roulette table '€" the possibilities are limited by imagination alone.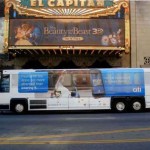 Category: Permanent Bulletins / In-Store / Convenience Stores / Bus Wraps
Markets: Hispanic Market Areas in Los Angeles, CA
OSiK MEDiA is a boutique provider of unique and highly targeted media assets from Spectacular Displays to Nationally placed Retail 1-Sheet Posters to non-dedicated Wrapped Tour Busses.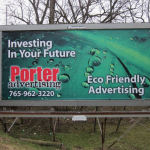 Category: Permanent Bulletins
Markets: Indianapolis, IN; Cincinnati, OH
Porter Advertising is committed to providing the highest level of service and quality available in the industry.  Their standard of excellence is the result of 67 years of outdoor advertising service.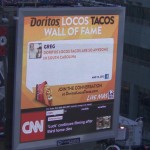 Category: Mobile Experience / Social Media Apps (Social Media Integration in DOOH campaigns)
Market: Entire US
Aerva is a technology company that enables real-time interactivity between mobile, social media applications and digital display networks (outdoor, place-based or enterprise).  Aerva platforms offer a suite of software and services for creating, managing, delivering compelling content and experiences across digital media channels.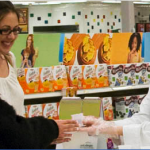 Category: Other – In-Store Sampling / Newspaper Bag Sampling
Market: Entire US
From raw promotional talent to fully developed LIVE media programs to the front doors of your most promising consumers' homes–Sunflower Group programs deliver authentic, on-brand sampling and trial with measurable efficiencies.
Get nationwide coverage from street teams, logistical event support and targeted door-to-door canvassing.
Request a quote today and then compare Sunflower Group service with your greatest expectations.

Category: Ad:Tech – Hyper Local Pay Per Click advertising displays
Market: Entire U.S.
Locbit delivers hyper-local relevant content to out-of-home digital displays using an interactive approach. This enables advertisers to reach consumers where they make their purchasing decisions and only pay if it is effective.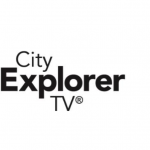 Category: Digital Video Ad Networks – With Audio
Markets: Hotels in Los Angeles, CA; Chicago, IL; San Francisco, CA; Washington, D.C.; San Diego, CA
Units: 89,510
Viewership of Explorer TV travel programming exceeds 50 million people annually. Explorer TV has expanded into multiple hotel networks, with over 150,000 hotel rooms under contract in the United States and Europe, making it the largest owned and operated visitor information TV network in the US and the only international network. Additionally, Explorer TV has created other closed-circuit TV networks on Carnival Cruise Lines/Holland America Cruise Lines, at official Visitors Information Centers for NYC and Company (Times Square) and LA Inc. (Hollywood, downtown Los Angeles and Port of Los Angeles), as well as LAX airport.
Find More Media Companies
Search through 600 additional media companies in the DOmedia Marketplace and request quotes for your media campaigns for free.
Begin Your Media Search
Like This Article? Share It!