'€œChange is inevitable – except from a vending machine.'€
– Robert C. Gallagher
Many changes happen this time of year – the weather gets warmer, flowers bloom, people start their outdoor activities, and baseball begins. The OOH industry is changing constantly, and so is DOmedia.
Industry Repositioning
Last year, the Outdoor Advertising Association of America launched an initiative to reposition the industry. The organization developed an advisory committee and has been holding focus group meetings with sellers and buyers in order to determine current perceptions and assess what needs to be done to shift some of those perceptions and rebrand the industry.
We should find out some more information about the results and progress at the industry convention (TAB/OAAA Out of Home Media Conference) in Miami, April 30th through May 2nd. The hope is to shift perceptions in order to increase OOH market share. I hope to see you there!
New Features on DOmedia
You may have noticed some changes on DOmedia.com. We have made some significant updates for both sellers and buyers.  We added to our product categories and venues, and we increased the geographic search capabilities for sellers and non-logged in users.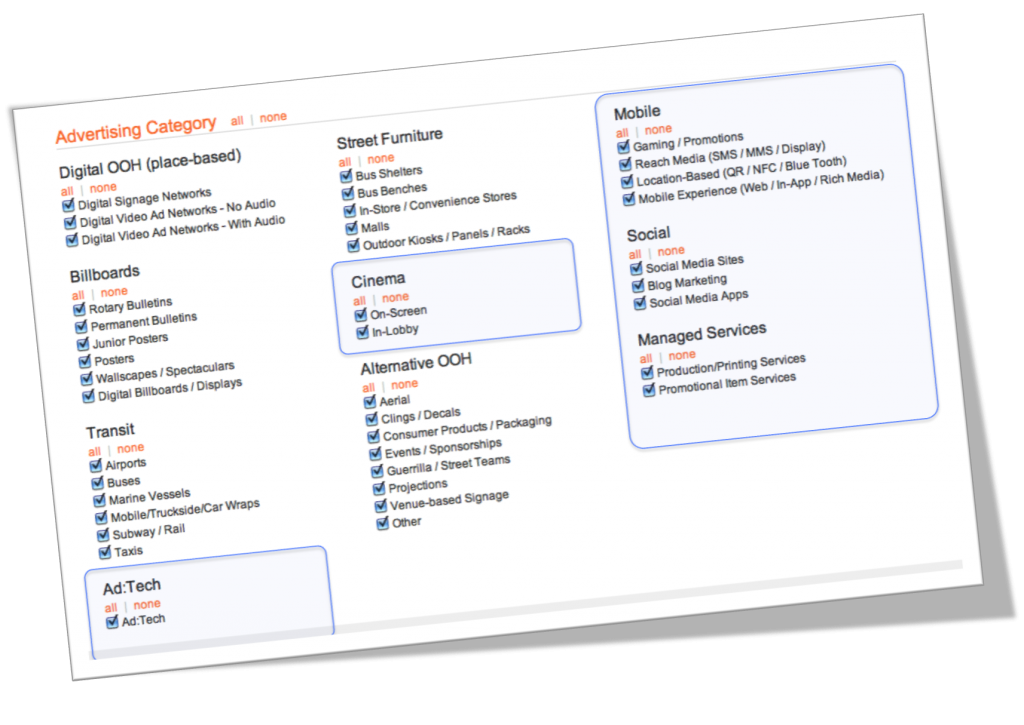 Product Category and Venue Changes
One of the more notable changes to DOfind, our advanced media search tool for agencies, is the introduction of 4 new product categories.  We have now added Mobile, Social Media, Managed Services and Ad Tech categories.  Additionally, we moved Cinema into its own category so that it is easier find.  Finally, Bus Shelters and Benches are now separated into distinct categories under Street Furniture heading.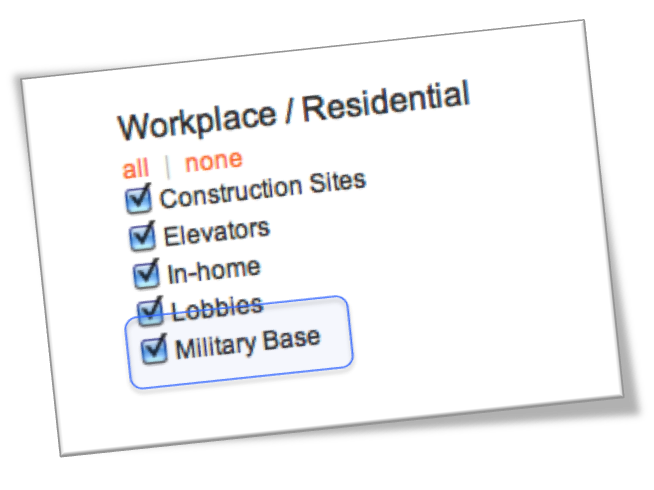 Military Base Venue
Another enhancement to the search tool is the addition of the Military Base venue so that buyers can find media that specifically targets military families. If you are a seller who provides media on Military bases, please update your listings so the buyers can find you.
Check out this cool US Air Force Sports Sponsorship in the Military Bases venue »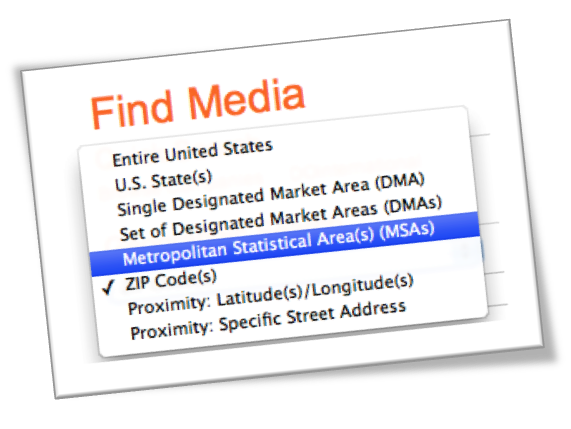 More Geographic Searching
Users and sellers who are not logged in now have more ways to search by geography. Agency users have always been able to choose entire US, multiple DMAs, MSAs, and zip code, but now, everyone can also use these features.
Keep in mind, agencies and media companies can now map inventory on DOmedia. So, take advantage of our awesome mapping tool!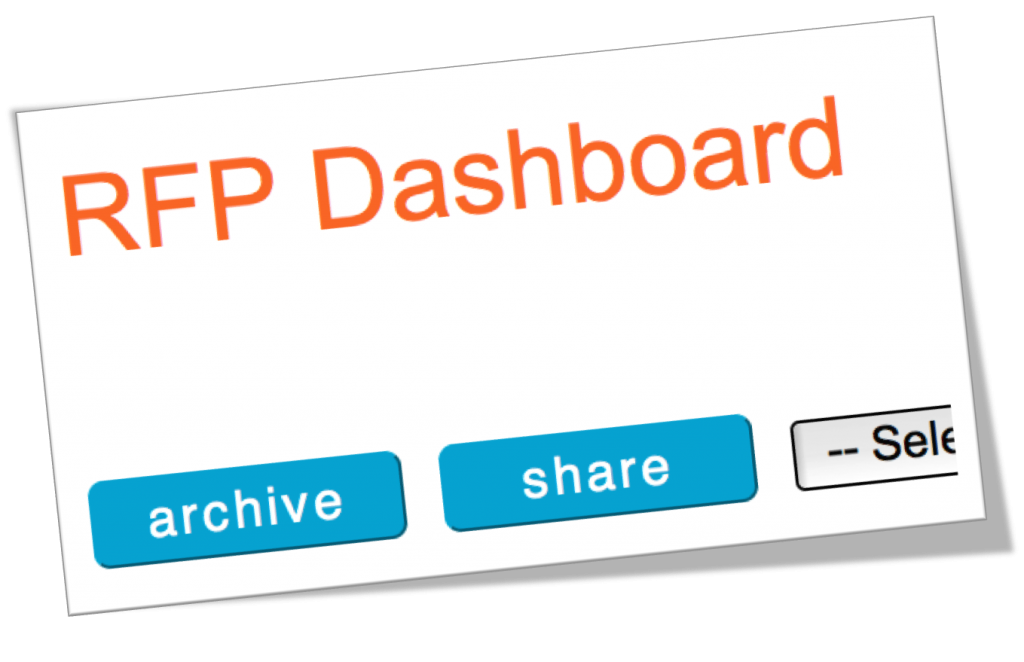 Enhanced DObuy / RFP Features
If you participate in our Agency RFP product, some of you may have already noticed these changes. We have made some enhancements to make the process more intuitive and faster.
For Sellers
New RFPs in your dashboard are now highlighted in yellow so you can quickly identify them.
Instruction links are now included in your RFP email notifications.
The system now accepts .xlsx files from the newest version of Excel.
You can now upload an attachment to send the buyer using the message thread.
You can now share RFPs between users at your company.
For Buyers
Each RFP in your dashboard has a Message All link so you can mass communicate with all sellers included in that particular RFP.
In your search results, companies who are available anywhere in the US are indicated as such.
The system now accepts .xlsx files from the newest version of Excel.
RFPs can now be edited after they are sent to the sellers.
You can now share & collaborate on RFPs between users at your company.
These are some of the new features you will notice on DOmedia. We have many updates planned for the near future, and will keep you informed as we move ahead!
If you would like more information about any of these features, got an idea for a new feature, or have questions, please let us know using the comment stream below!
Like This Article? Share It!